Here are the eight best watches from Baselworld 2017
Laying eyes on the bustle of Baselworld, you would hardly get the idea that watchmakers are, as sales figures and other indicators attest, not enjoying their rosiest days. Here –in Basel, Switzerland, at the industry's foremost trade show – business would seem to be booming. Then you start listening to the jokes.
At a press party on the eve of opening day, a spokeswoman for Nomos Glashütte simultaneously plugged a new model (water resistant to 200 meters) and attempted shop-talk comedy: "Even if the industry is taking a dive overall, we have watches for that occasion, too!"
There's no doubt watchmakers are yearning for halcyon days, and it shows; many of the best and buzziest watches on offer are throwbacks. This is a play to brand enthusiasts and a response to consumers' abiding (and increasing) taste for mid-century design and minimalist sophistication.
Please find below some early favorites of that ilk, plus a couple of fresh innovations too advanced to ignore.
Patek Philippe Perpetual Calendar Ref. 5320G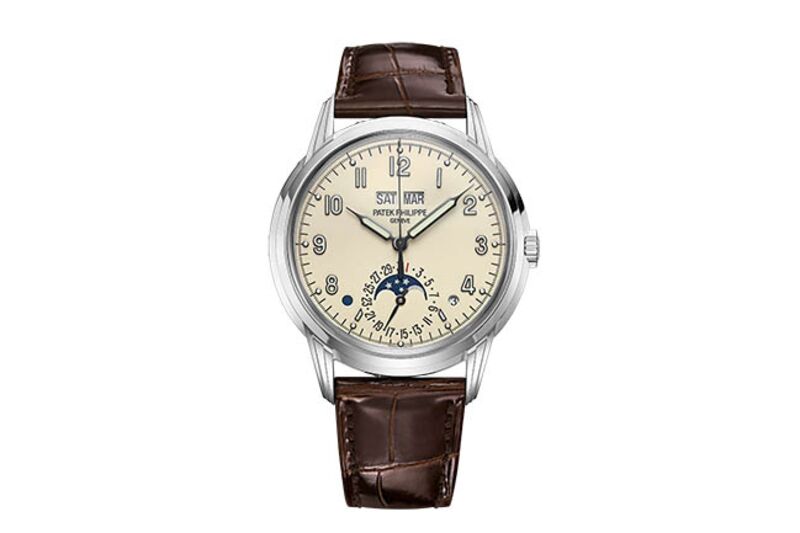 With its white-gold case, its cream-colored lacquer dial, and the retro-modern styling of its numerals, this watch is painfully beautiful. Its calendar requires an adjustment once every 122 years. It will take far longer than that for it to go out of style.
Zodiac Jet-o-Matic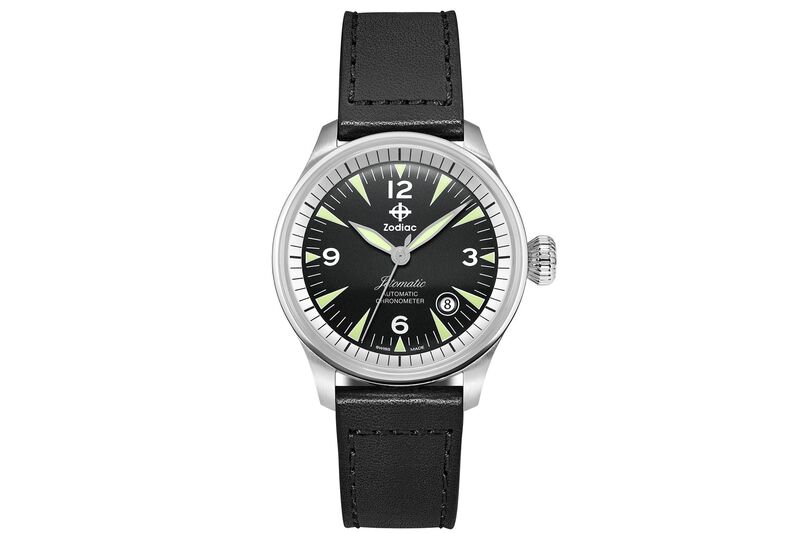 Relatively obscure but definitely august, Zodiac was founded in Switzerland in 1882 and bought by Fossil Group Inc. in 2001. Going back to the future, it is releasing a limited-edition 42-millimeter automatic directly inspired by a vintage aviation classic.
Mid-century form follow high-altitude functionality: The numbers and superluminova hands are legible, even in extreme conditions, and the crown is large enough to set the time, even when you're wearing gloves.
Bulova Chronograph C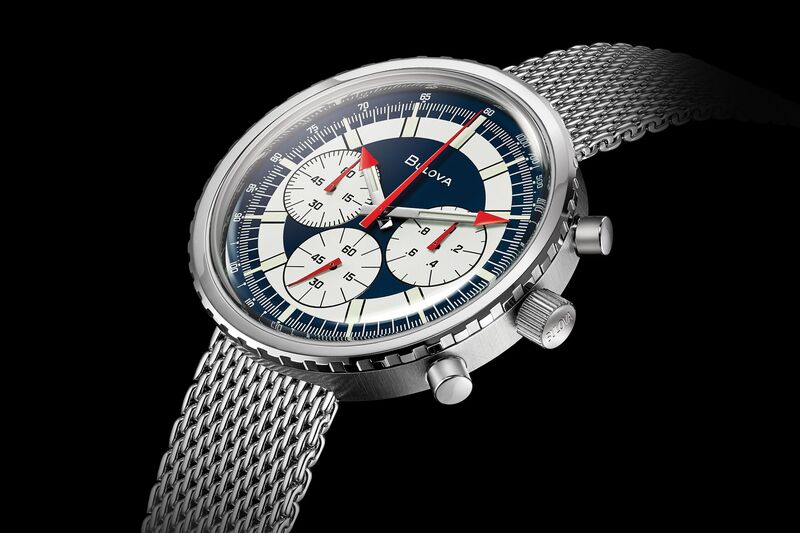 Invariably called the "Stars & Stripes" by its passionate cult of collectors, the original Chronograph C appeared in 1970, with its hands styled as rockets. Because there are no lugs on the case, the mesh bracelet falls freely, dripping with space age style.
Tudor Heritage Black Bay Chronograph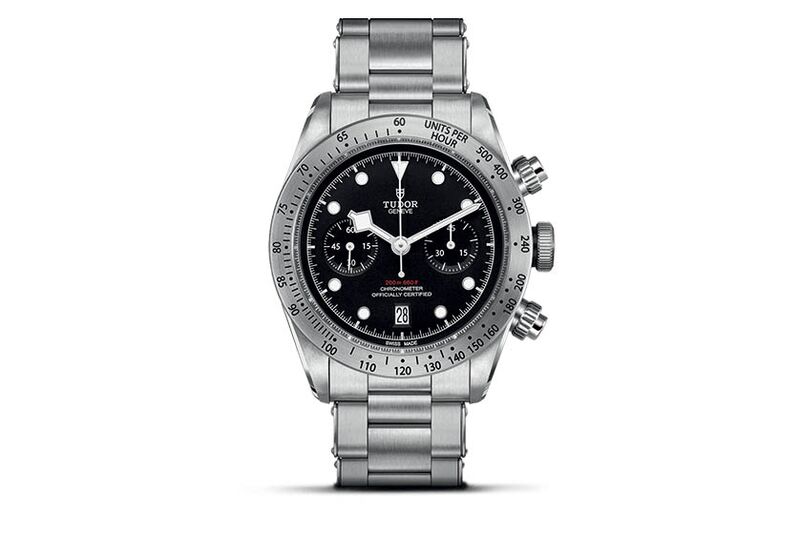 This is the first Black Bay (Tudor's popular dive line) to feature a new manufacture movement developed in partnership with Breitling. At US$5,050, it will be sold at an excellent price point for the racing-meets-diving aesthetic combo.
Grand Seiko SBGR305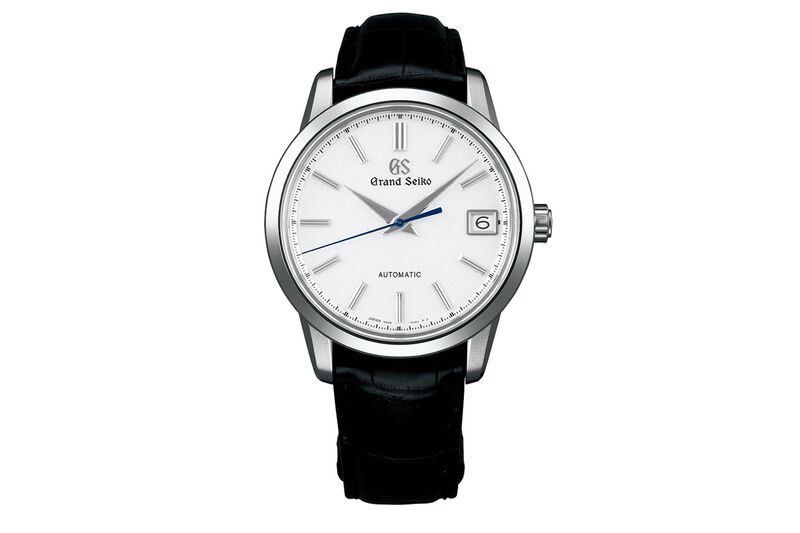 Grand Seiko announced it that would exist as a brand entirely separate from that of plain, old, regular Seiko. That exercise in branding seems a bit superfluous, given the wholly distinctive elegance of its multiple homages to its very first watch.
The brand is releasing three 38mm watches (platinum, gold, and steel) nearly identical to that 1960 classic, and our interest was further piqued by this "modern reinterpretation" of it.
Its 40.5mm case is made of an exclusive new material called "brilliant hard titanium," and its exhibition case-back offers a view of a new automatic caliber.
Zenith Defy El Primero 21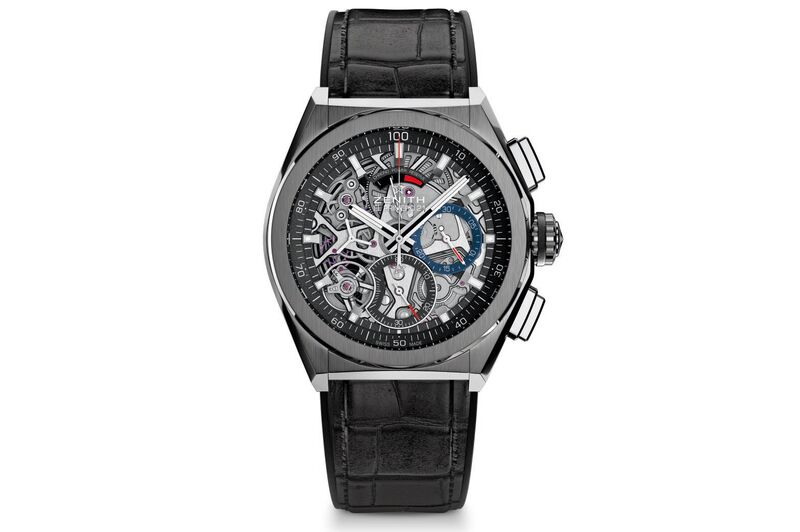 One of Baselworld's buzziest innovations is this marvel's central hand, which transforms into a hundredth-of-a-second hand at the touch of a pusher. The hand completes a full turn of the dial in one second; the markers measure itty-bitty increments.
Zenith SA calls it "patented chronograph control mechanism," and we are too dumbstruck by its extraordinarily engineering to say much in reply.
Longines Heritage 1945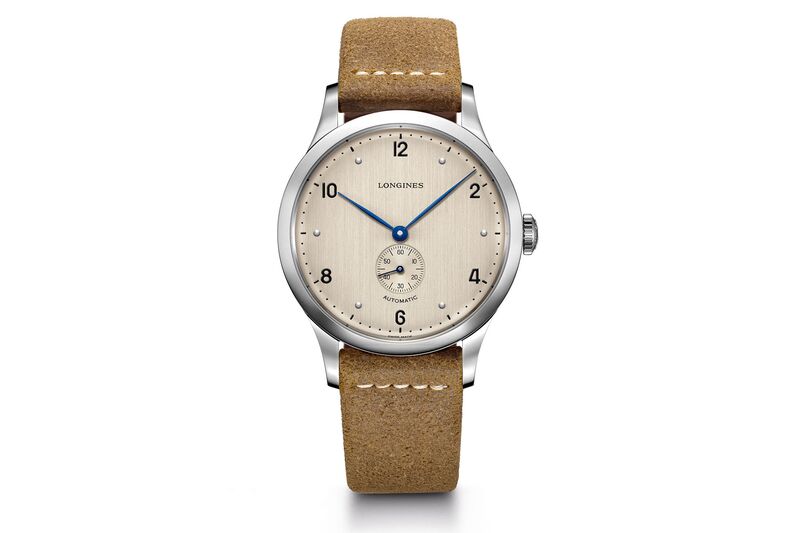 Burrowing into its archives and updating a heroically refined model, the house expanded the steel case, from 38mm to 40mm, and replaced the manual winding caliber with an automatic movement. Better yet, it left the convex, copper dial and the wide, flat bezel just as they (perfectly) were.
The velvet feel of its nubuck strap makes an excellent textural complement to all of its cool classic smoothness.
Hermès Slim d'Hermès L'heure Impatiente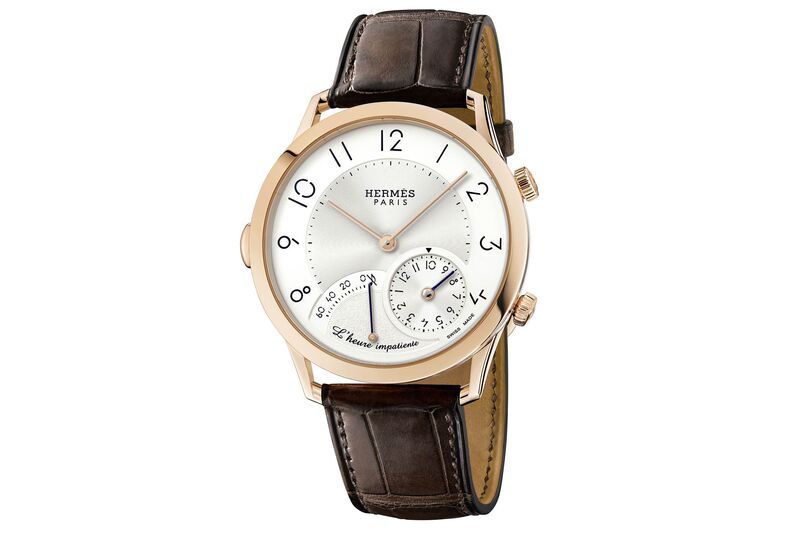 Charming and chiming, this rose-gold timepiece is a legit work of art. File it under Franco-Swiss Romanticism.
With the counter, you set the thing to ding at some event eagerly anticipated in the next 12 hours. Sixty minutes out, the hand of the "mechanical hourglass" starts its march toward the quarter note floating near the 6 o'clock position.
At zero hour, it emits a sound modulated for wearer's ears only. It's a very striking mechanism, indeed.